14 Feb

AdsHotel selected for ITB Startup Pitch by Phocuswright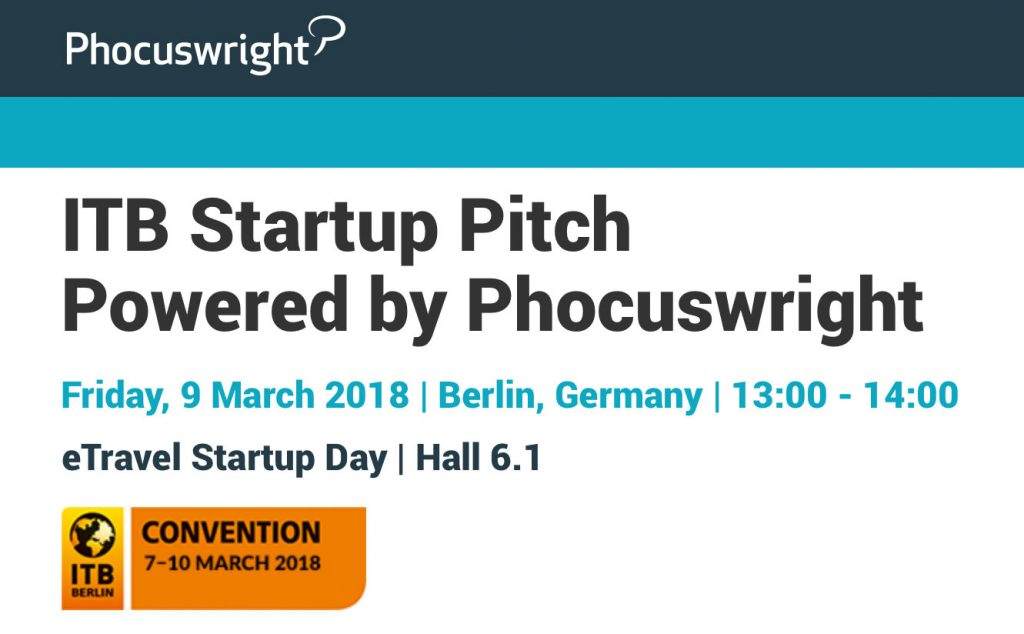 Here following the Original article.
When we noticed the opportunity to apply for the "ITB Startup Pitch Powered by Phocuswright" the application was already closed.
We decided to apply anyway, and… wow! our pitch impressed Phocuswright's analysts.
That's why they decided to include AdsHotel as the fifth 'stand-by' company.
Thrilling!
Don't miss the opportunity to see us showcase our talents and exciting future projects @
ITB Startup Pitch Powered by Phocuswright
Friday, 9 March 2018 | Berlin, Germany | 13:00 – 14:00
If you will be at ITB but cannot attend on Friday don't miss the chance to reserve a meeting with us @ETOA, Hall 9 Stand 320
Phocuswright signature pitch competition heads to ITB Berlin! Four companies have just six minutes each to impress the judging panel of Dragons. Learn More