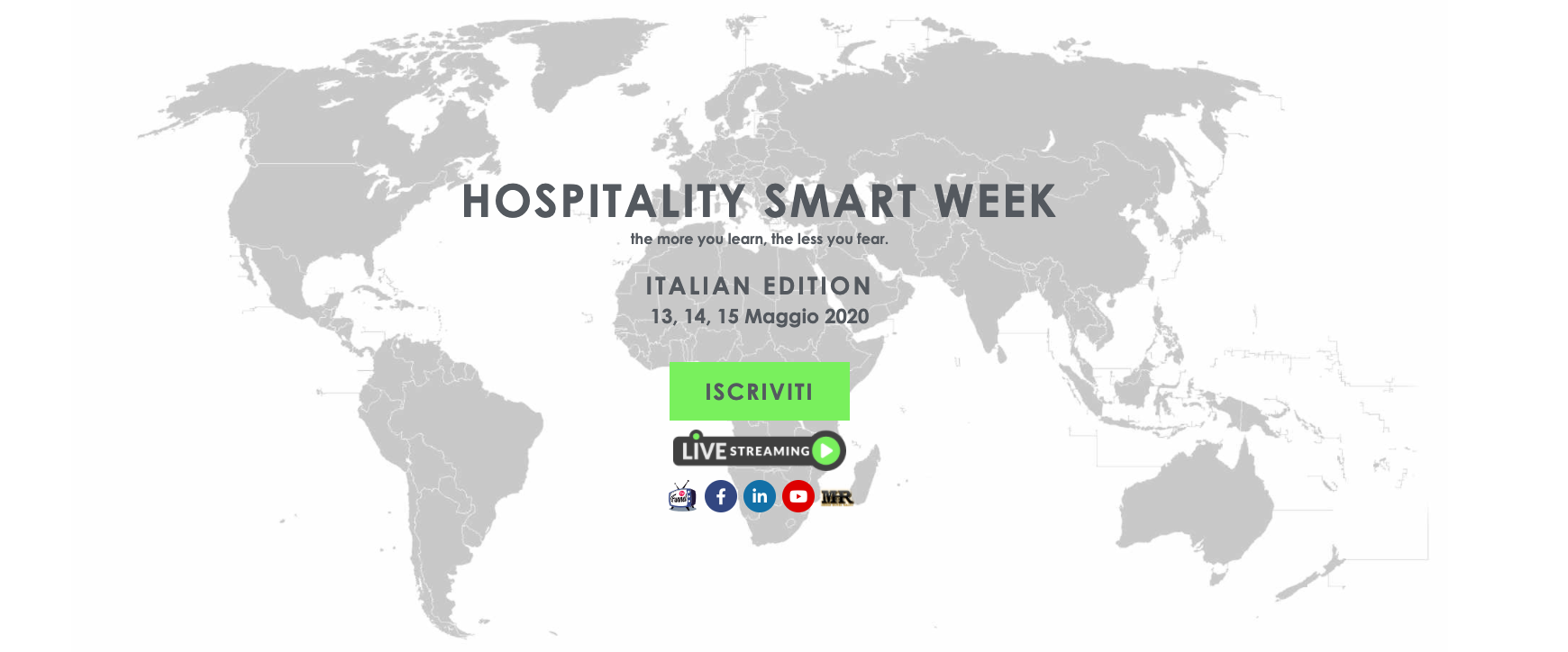 11 May

Hospitality Smart Week
HOTEL SMART WEEK
Here's a sneak peek of few hot topics on the agenda:
13 maggio: TARGET (Digital Marketing & Distribution)
14 maggio: OPERATION (Revenue Management & Ancillary
15 maggio: RETENTION (Guest Relationship & Loyalty)
Filippo Fasolo, CEO of AdsHotel, will share some interesting insights about  advertising in the Hospitality Industry on Friday 15th 5:20 pm CET.
Stay tuned
ABOUT HSW
The first free Livestreaming event designed for the hospitality industry: three days of professional training held by the PROs of the Italian Hotellerie scenario.
The Italian Panel goal is to help Hoteliers and Hosts face the everyday and upcoming challenges, experts will be sharing the best practices and the newest tech and strategic trends on the field.
Anyone can easily and freely join the Panel in all of these platforms: LinkedIn, Facebook, YouTube, Media Hotel Radio and Funnel TV.AdsHotel couldn't miss the chance to be part of this event, share our perspective and give you some unique suggestions.
https://www.funneltv.tech/hospitality-smart-week-it-edition/