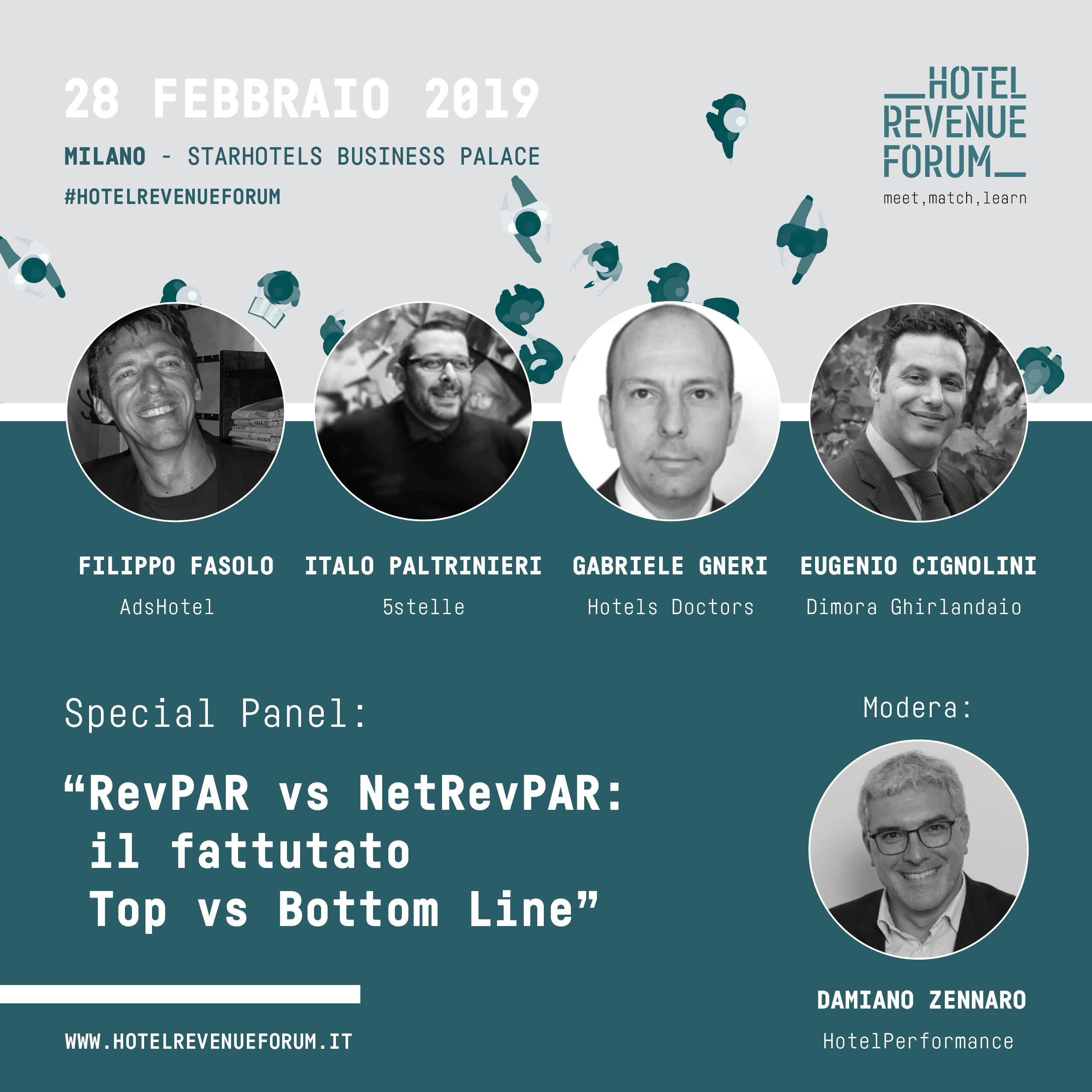 20 Feb

Hotel Revenue Forum 19 – RevPAR vs NetRevPAR
RevPAR vs NetRevPAR
The Panel will be in Italian, here few topics.
I costi distributivi crescono in modo esponenziale rispetto all'aumento dei ricavi medi. Cosa dovrebbero fare gli alberghi ad invertire il trend?
Gli alberghi sanno quanto spendono in commissioni e quanto queste incidono sul totale fatturato camere?
I sistemi come i PMS permettono di fare questo tipo di calcolo?
Il Direct booking è veramente la strategia giusta per diminuire i costi distributivi e la dipendenza dalla intermediazione?
Quanto costa e quali sono i vantaggi di una strategia di Direct Booking?
Stay tuned, it will be interesting.
ABOUT HRF
Hotel Revenue Forum  second edition with more international speakers and exciting agenda, will bring the Revenue Management brightest minds and the operators together to discuss the key factors that are shaping the hospitality industry.
An event that in its first edition, thanks to its innovative model, allowed industry leaders to bring their contribution and elevate the strategic approach to Revenue Management of all participants.