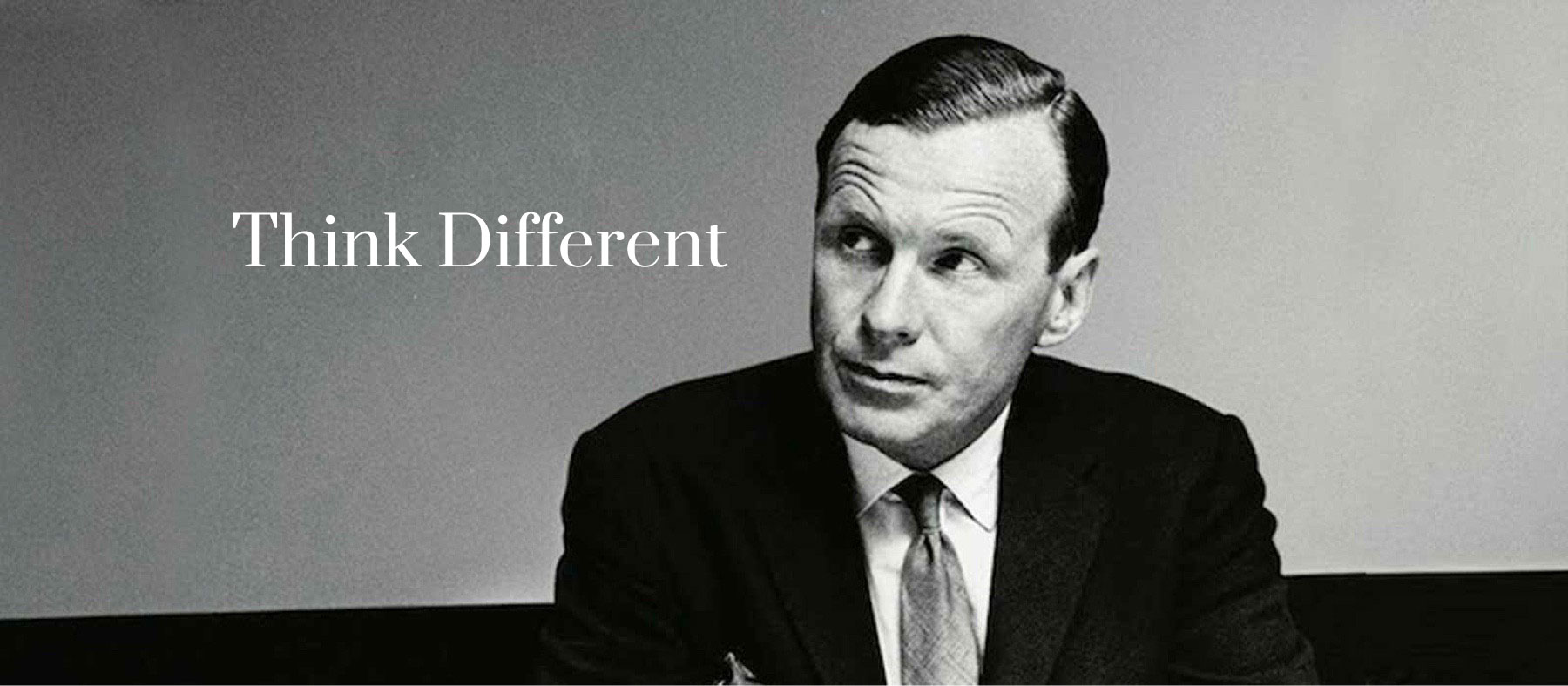 05 Jun

Think Different.

Many times we take things for granted.

I know it is a mistake, that's why I push myself to check, above all. While I'm still looking for the recipe in my personal life, I was lucky enough in my career to work with some brilliant minds that teach me their mantra, it sounds like… measure, measure and then measure.

In AdsHotel we took this mantra in our culture and so, when few days ago, an hotelier told me "C'mon… everybody knows you have to stop campaigns while COVID, only Google is still working a bit" I laughed and asked to bet a beer.

Following a data driven reply.

Better to stop Price advertising campaigns while COVID lock down. False.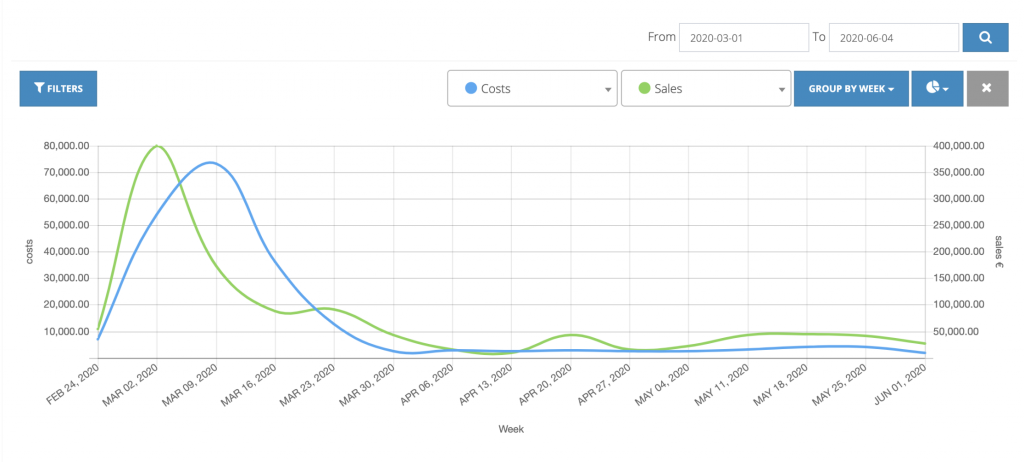 Are you sure you don't have to run Ads? Volume is low, that's definitely true, but what's ROI?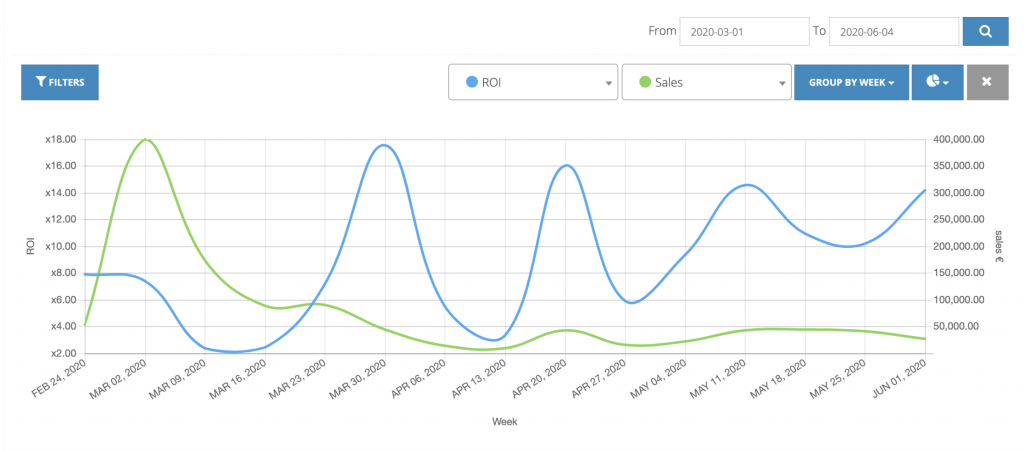 Quite shocking, don't you think?
Before COVID average ROI was very stable around x9 – 11% for commissions fans. The ROI is not so stable anymore and seems much more like rollercoaster, but the truth is it has been increased and in the last 30 days it never went under x10 (last week is x14)
Google is the only channel that worth to be run. False.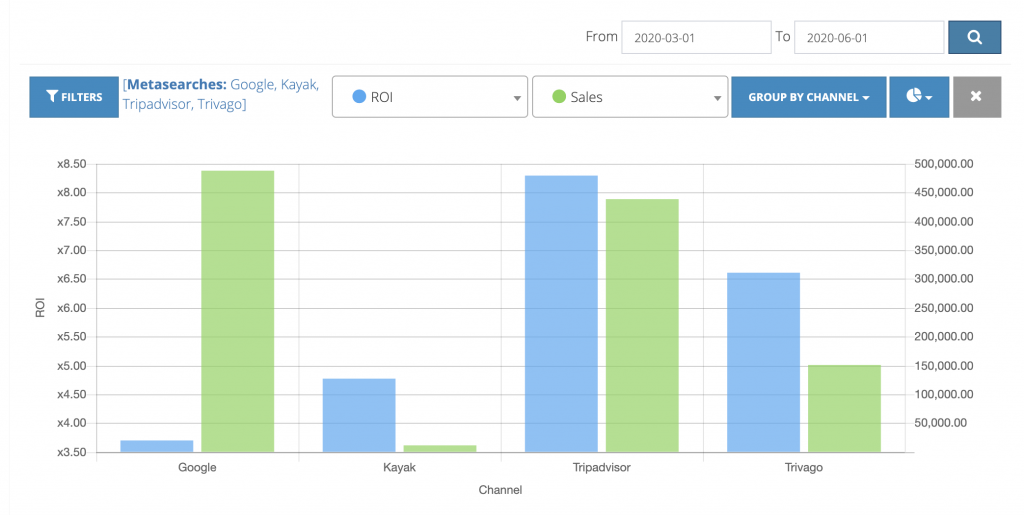 Surprised again by the channel breakdown? Indeed while Google is still the best seller, Tripadvisor ROI has been maintained while Google struggled. Let's dive into the monthly breakdown to better understand.
March 20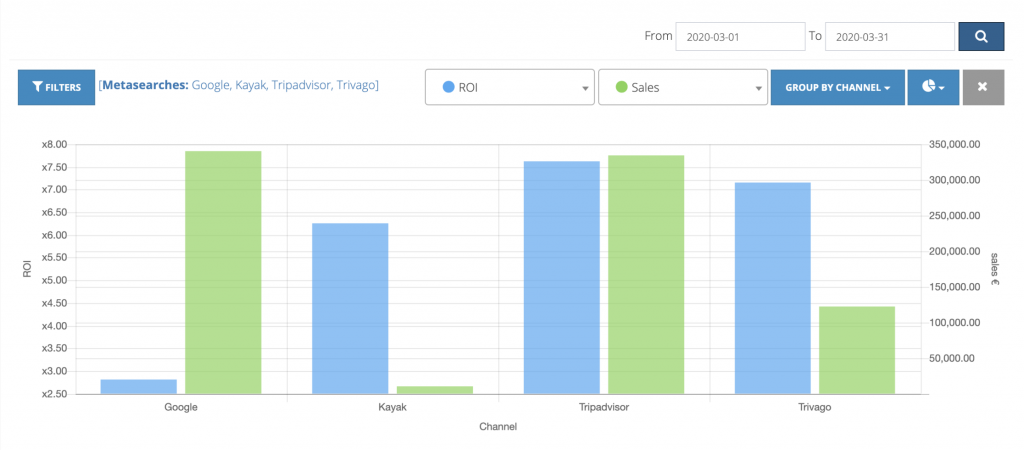 April 20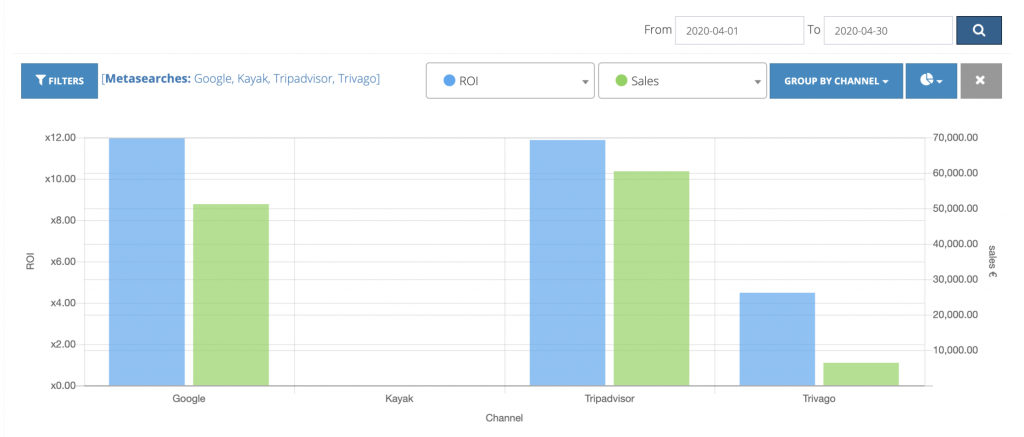 May 20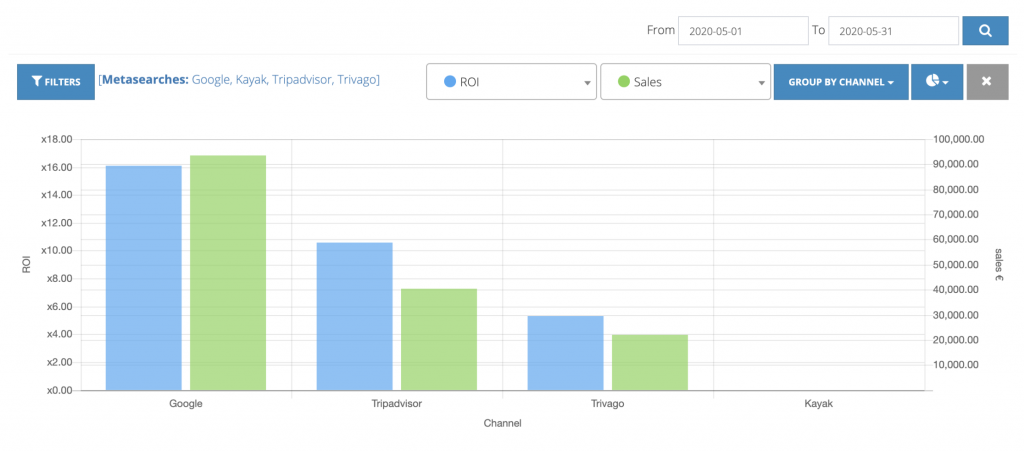 Here one more news: even Google ROI has been dramatically increased, but unfortunately March was affecting the overall performances (in March the cost per click in G was still quite high despite the lockdown started).
Trying to recap we noticed a very important thing: if in difficulty we need to use all the weapons we've got. If you've never run Price Ads before you should start now. Price Ads is not an opportunity anymore, it is mandatory to compete in the today scenario.
A clever mind once said "The best time to plant a tree was 20 years ago. The second best time is now."